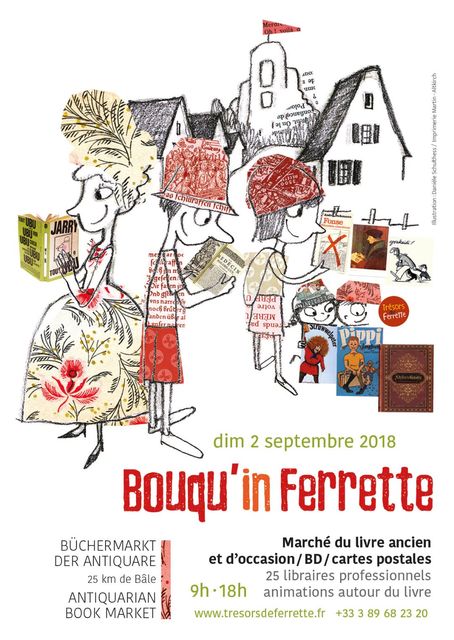 Bouqu'in Ferrette 2018, the used book sale
sunday, 2 september 2018 in Ferrette
Some 25 second-hand booksellers
Book-themed demonstrations and exhibitions
And the summer program  in Ferrette,
Exhibitions and guide tours   Read more
Creation of a museum space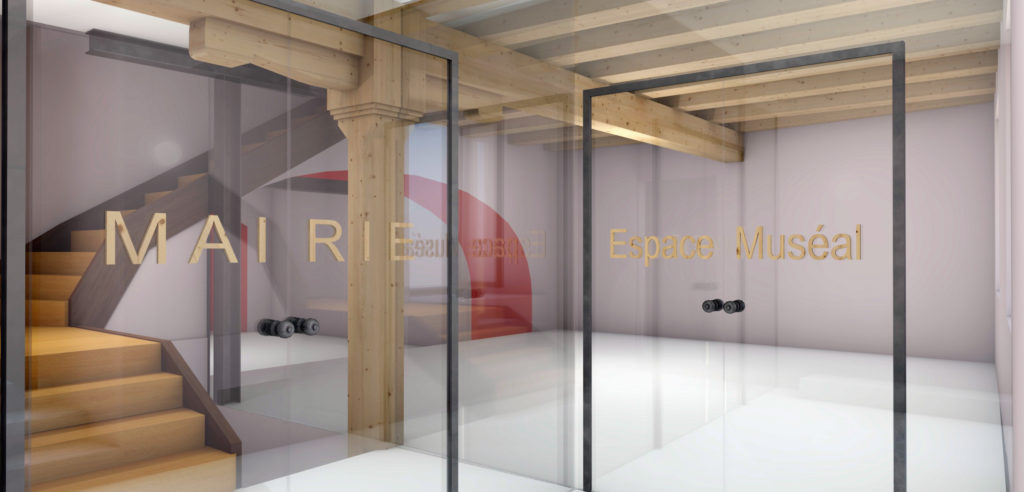 Le projet de restauration du rez-de-chaussée de l'hôtel de ville de Ferrette et de son aménagement en espace muséal avance. L'architecte Rémy Claden a présenté au conseil municipal du 24 novembre 2017 ses premières esquisses. Les travaux sont estimés à presque 500 000 €, muséographie incluse.
Ils seront financés par les dons collectés par l'association Trésors de Ferrette et des subventions (Région Grand Est, Europe, DRAC).
A ce jour, Trésors de Ferrette a déjà collecté 110 621 € auprès de ses membres et de généreux donateurs. Des subventions de 113 000 € ont également été allouées. Soit un financement déjà assuré de plus de 223 000 €.
An association to preserve Ferrette's history
The medieval town of Ferrette has countless treasures: its château, of course; its old stone houses built along the old city wall; the windows of former merchants and artisans; all set against a backdrop of beautiful forest scenery and meadows stretching from the rocks …
Ferrette used to have a museum, located on the ground floor of the Town Hall, from 1948 to 1963. Some of the old collection is still stored in the attic.
Today, the 'Trésors de Ferrette' association wants to highlight this rich heritage. In partnership with the City Council, the association is working to renovate the ground floor of Town Hall to create an exhibition space.
'Trésors de Ferrette' is a publically-recognized non-profit association.
"We created the Ferrette Treasures Association in January 2015 to acquire the Vogelweid-Lehmann family home, which had hidden inside it the well-preserved pre-revolutionary courtroom. We wanted to save this part of our historical and cultural heritage and turn this house into a museum.   Despite the generosity of many donors, we were not able to make this a reality.
But we are still committed to showcasing our local heritage.  An exhibition space will be created on the ground floor of Ferrette's Town Hall. In this Rhine-Renaissance style building, built in 1572, we are renovating two rooms that once held the collection of the Museum of Ferrette. Here we will present themed exhibitions as well as the paintings of Leo Lehmann (1873-1953).  He was an artist whose mother and wife were from Ferrette.  He was very attached to the village, where he painted some of his 800 paintings."

Jean-Jacques Kielwasser, President & Founder of  "Trésors de Ferrette"